Category B+E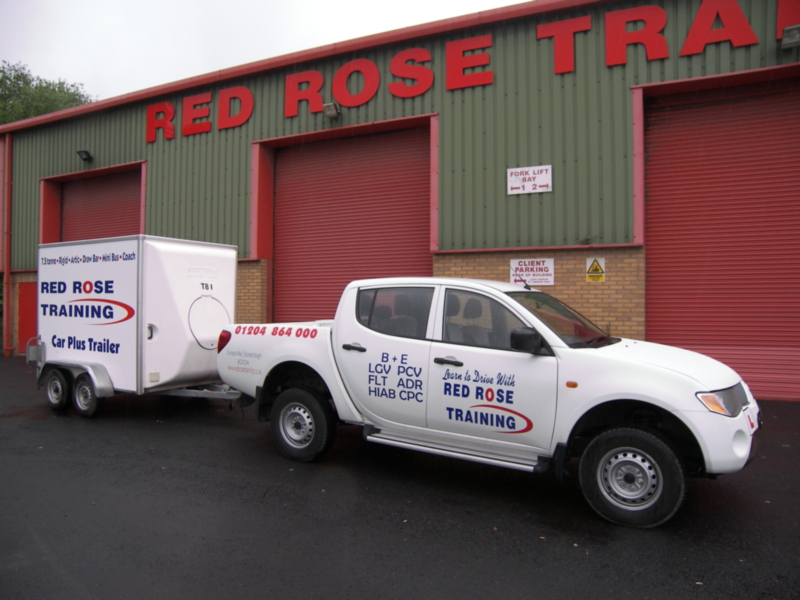 Car + Trailer
Anyone who passed their Car driving test after 1 January 1997 and wants to tow a larger Trailer or Caravan will need to pass a further test – the B+E Test.
Follow this link to see if you need to have B+E:
https://www.gov.uk/towing-with-car
Tests are organised from and take place at our Test Centre in Radcliffe and the duration of Training is based upon your assessment. We operate seven days per week so that driving hours can be arranged to suit each candidate. Lessons can be taken in two, three or four-hour sessions on a pay as you go basis. Intensive courses are also available and tuition & test fees must be paid in advance to secure the course.
No medical requirements need to be tested, though the examiner will ask if you can read a number plate from a distance of twenty metres. The test itself lasts around 90 minutes, with an hour on the road and will include: a reversing exercise, a braking exercise, driving in varying traffic conditions, including motorways where possible and uphill, downhill and angled starts.
On your return, you'll unhitch the vehicle from the trailer and then reverse alongside the trailer. You'll also be asked a few questions about the safety and loading of trailer.